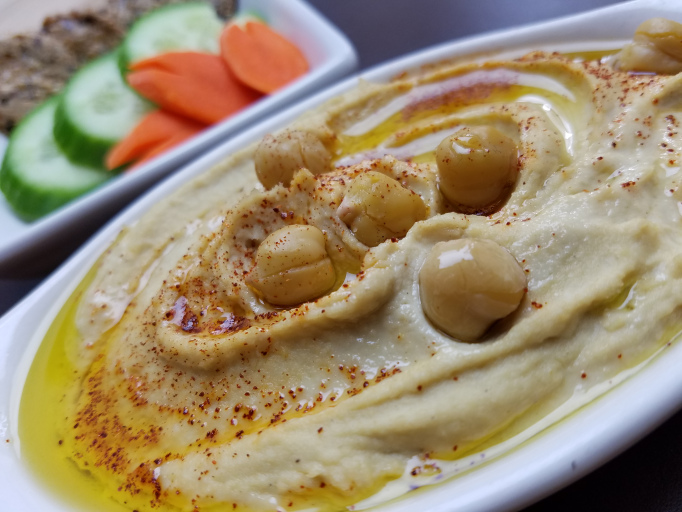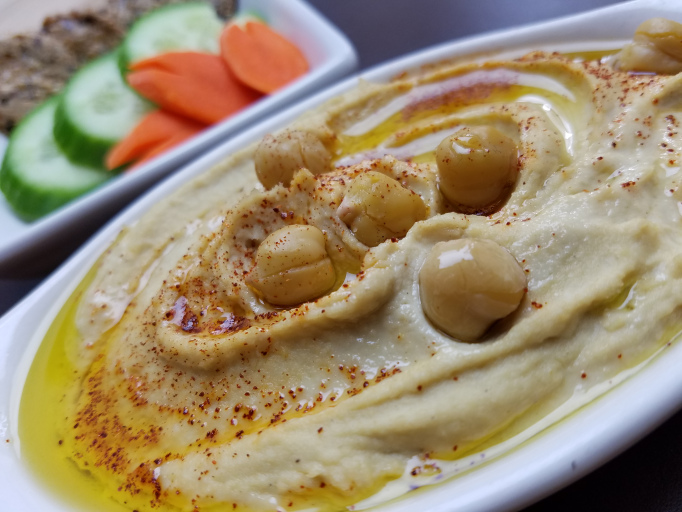 Homemade Hummus
By Jane Park Smith
February 22, 2017
It's a handy to have healthy food ready because you know you'll have a hankering for something when there's no time to make anything good for you!  One of my go-to goodies is homemade hummus. Why?  It does not require a lot of time or ingredients and there are so many short cuts to make it even quicker, as long as you are not purist about Middle Eastern cuisine sticklers! lol
Prep: 5 mins
Cook: 10 mins
Ingredients
1 BPA-free can of organic chickpeas (rinsed & drained) (save a few for decoration)
1/4 cup of organic tahini
2 cloves of garlic minced
1/4 cup juice of 2 small lemons
3-6 Tablespoons of high quality cold-pressed olive oil (The more you use, the runnier it will be.)
1/4 teaspoon cumin powder
1/4 teaspoon sea salt according to taste
dashes of paprika for granish
1/2 cup of purified water on hand for mixing needs
optional: nutritional yeast, coconut aminos, harissa, parsley
Directions
11- Pour your tahini (found at most stores in ethnic aisle) in your food processor and process until smooth and then pour in lemon juice with olive oil and continue.
22- Add spices (salt, cumin, and minced garlic cloves) and process more
33- Skin the chickpeas if you have the time. If not, just add into food processor and allow at least 5 minutes to make extra fiber from the skin incorporate smoothly. The mouth-feel removing the skin is minimally smoother and may not be worth your time to take to do this. You decide!
44- Drizzle water to thin out hummus and make into creamy smooth goodness.
55- optional… ad a few drops of coconut aminos (if you are not purist) and want a smidge of savory, sweet in the flavor
66- Spoon into serving bowl, drizzle olive oil atop, dash with paprika, and dot with whole chickpeas…and serve!
7SO EASY, QUICK, and all things are adjustable per your tastebuds. Add or subtract salt or garnish with parsley and harissa (red pepper salsa of sorts) instead… This is so much fun!
What you need other than tahini and chickpeas…skip tahini if you don't have sesame seeds and try subbing another seed or nut butter.  Different, but doable and delicious.
If you are using this in lieu of cheese for a healthy pizza, for example, make sure you add nutritional yeast for a cheesier flavor.
Stop buying from the store and make your own, YOUR way! Yummy #DIY is a goodie any day!
0 Reviews