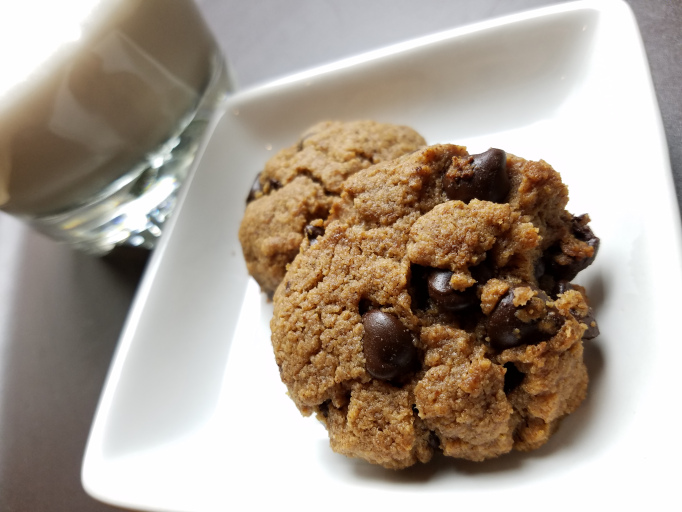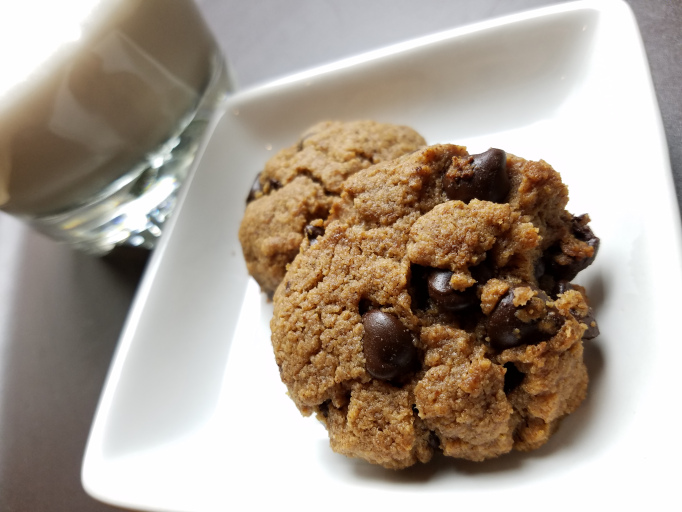 PALEO CHOCOLATE CHIP COOKIES
By Jane Park Smith
February 13, 2017
I THINK COOKIES ARE FOR ANY DAY…EVERYDAY, BUT ONLY IF THEY'RE NOT YOUR STANDARD JUNK FOOD VARIETY! SO, HERE'S A HEALTHY OPTION!
Prep: 20 mins
Cook: 15 mins
Ingredients
2 cup almond butter (1 16 ounce jar)
1/2 cup date puree or 1/3 cup honey
1 pasture raised egg (skip and sub with chia/flax egg if you want to go vegan!)
1 tsp baking soda
1 tsp Himalayan pink salt
1 tsp vanilla bean paste
1 cup chocolate chip cookies of your choice
Directions
1heat oven to 350 degrees
2mix all ingredients together folding in chocolate chips last
3use scoop to drop cookie dough balls on parchment or silicone liners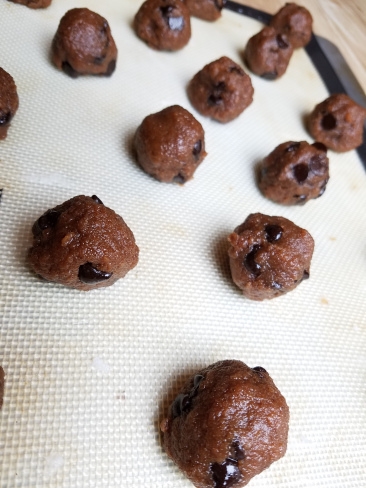 4flatten with spatula if you want classic cookie shape or leave puffy and round if you like!
5bake 10 minutes (longer for crispier)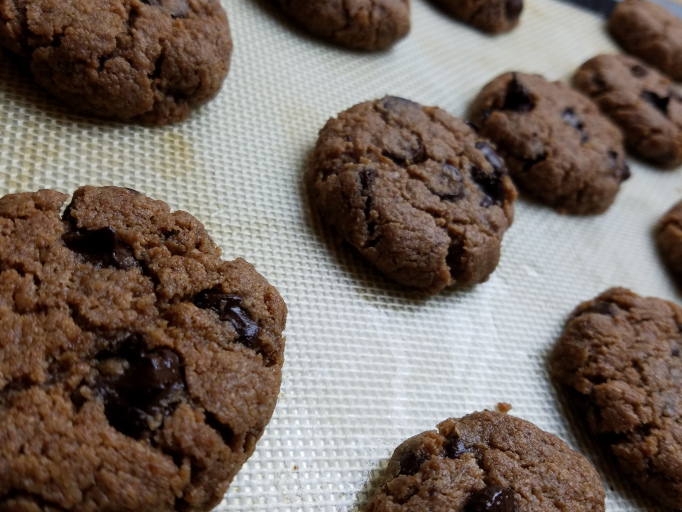 Note: these end up being chewy and slightly crumbly in texture by the next day… they are not a very doughy-heavy textured cookie.  Perfect for a snack!
Idea: skip the chocolate chips and substitute with dried fruit for a nut butter-fruit snack to take on the go! 
0 Reviews